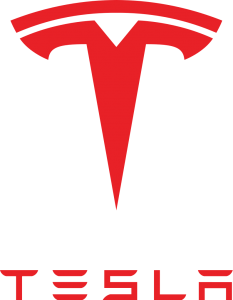 Tesla's have always been known for standing out in many aspects. While standing out is great, it can at times draw the wrong crowds and unwanted attention. With Tesla's Sentry Mode, you have the ability to add an extra layer of security to your vehicle, keeping your Tesla is safe and protected.
How Does Sentry Mode Work?
Sentry Mode uses the cameras and sensors to sense any suspicious activity.  This security feature acts as a continuous monitor that uses the onboard cameras to record any and all activity while your car is locked and parked. If someone leans on the car, the alarm system will go in to alert mode and the center display will announce that the cameras are recording activity. This is meant to inform the "outsiders" that the Tesla recognizes activity. If someone tries to break in to the car or cause damage, the alarm mode will activate and the car alarm will go off, the center touchscreen will enter full brightness and music will blast. Each alarm notification will immediately send an alert via your Tesla app.
How To Activate Sentry Mode?
Any time you want to use Sentry Mode, you need to enable it. You first need to go to your touchscreen and go to controls, then go to safety and security, and then sentry mode. You can even download a copy of that by inserting a USB into your car before enabling sentry mode.
Which Tesla Cars Have The Sentry Mode Feature?
Due to the software in older cars, not all Tesla's will have Sentry Mode. Here are all the models that have Sentry Mode.
Tesla Model S built after August 2017
Tesla Model X built after August 2017
Tesla Model 3
Tesla are cars that have been designed with safety and security in mind. Tesla's advanced technology and security features allows itself to create advanced forms of security. While Sentry Mode won't prevent all thefts, Sentry Mode will ensure that your Tesla is one of the most secure vehicles on the road today. ANd it may even catch a Tesla admirer in action!